Further Explorations: a Glossary of Terms and a Bibliography
Glad you made it to the Resources Page!
I've attempted to maintain a steady, informal voice throughout all the blogpieces in Voice Upon Voice: The Readers of Toni Morrison , but I have had to make exceptions to that informality in order to effectively represent the scope and complexities of Toni Morrison's works.
Below you will find:
1. A list of specialized vocabulary
musical, rhetorical, visual, performative
2. A list of reference works
non-fiction by Morrison as well as pieces by other writers that are cited frequently in the blogs.
(and a bonus: a delightful visual interlude)
Antiphony. Alternate or responsive singing in two divisions.

Call and Response.  African performance practice in which a singer or instrumentalist makes a musical statement which is answered by another soloist, instrumentalists, or group.
Chronotope. "The intrinsic connectedness of temporal and spatial relationships that are artistically expressed in literature"  M. M. Bakhtin's core definition
Double-voiced discourse.  Two meanings inherent in a speech act or phrasing. Prevalent in several tropes of African American Vernacular tradition.
Emotional Story Structures. The building blocks of Toni Morrison's emotional story structures are: incidents, events, episodes, and stories as defined in the affective narrative framework offered by Patrick Hogan
African American Vernacular English (AAVE). Speech acts, syntax, vocabulary. See Smitherman in the References.
Intermediality. Direct and indirect references in one medium (literature) to another medium (music).
Metalepsis.  Transgressions across or "contaminations" between narrative levels constitute narrative metalepsis.  A character from the story level suddenly crosses into the narrative level, or vice-versa; a narrator jumps her/his "frame" and addresses the reader
Motivic Variation. Meaningful, uneven repetition; Lewis Porter defines this as the process of "developing an idea by varying it before moving on" and using those variations to connect with other parts of a composition."
Signifyin(g). Engaging in verbal play using African American rhetorical strategies that have characteristics of: indirection, circumlocution; metaphorical-imagistic; humorous, ironic. See Smitherman and Gates in References.
Turnaround or turnback. The chord pattern at the end of the final phrase is called a "turnaround" or "turnback" because it leads back to the beginning of the theme and prepares for the start of a new chorus (Jazz Encyclopedia)
Versioning. The "black linguistic and musical practices that accent variance, variability" are termed "versioning," according to Nathaniel Mackey.  It is a term used by reggae musicians.
Quoting.  Be-bop artists such as Art Blakey and Charlie Bird Parker would "quote" other musicians' works, for example, frequently as critique in the Jim Crow era.  Quoting or Riffing can also be complimentary.
Improvisation.  Not a lone-individual affair of making up new ideas.  The successful improvisor will  have "absorbed a broad base of musical knowledge, including myriad conventions that contribute to formulating ideas logically, cogently, and expressively." (see Berliner in References).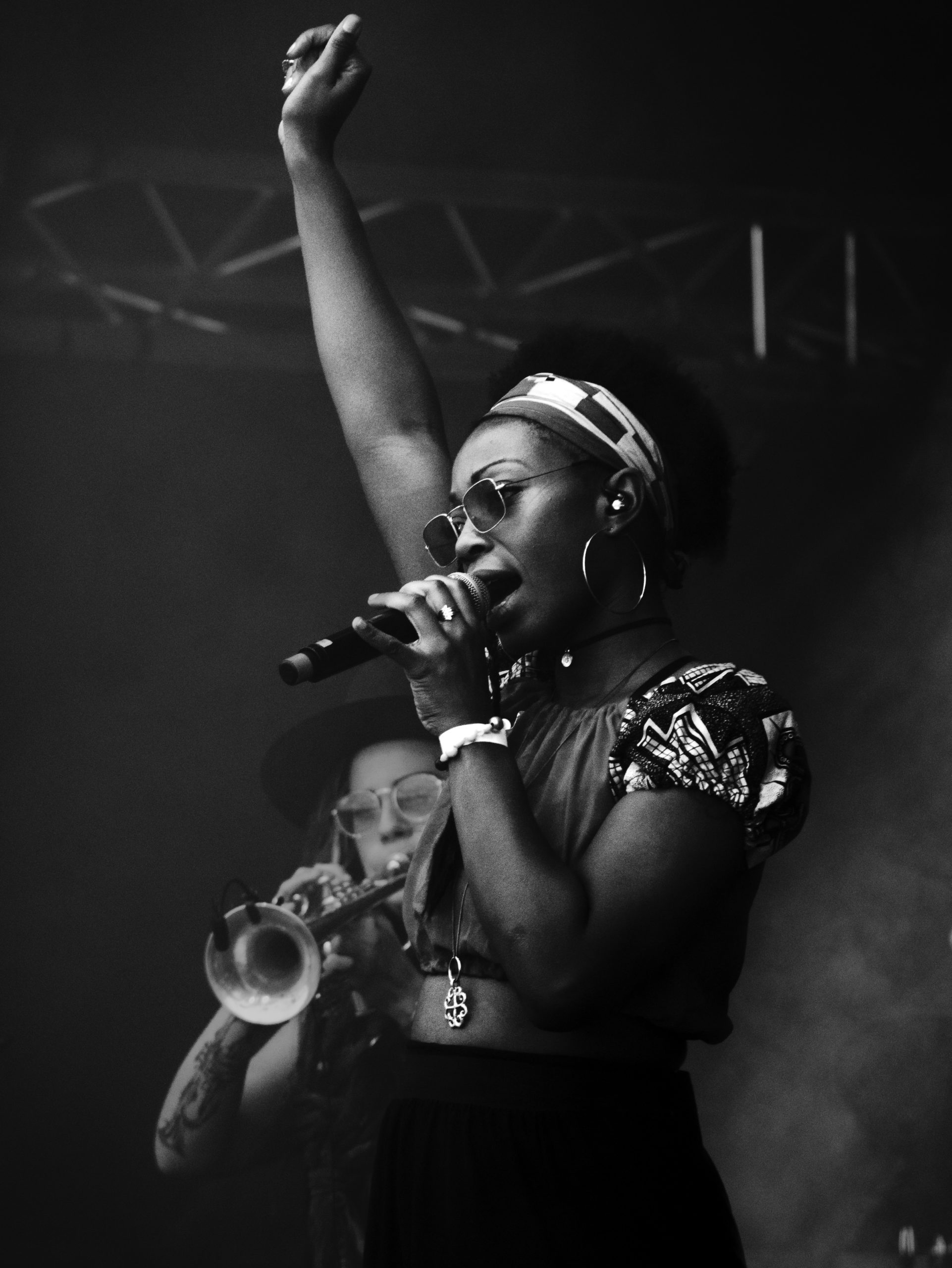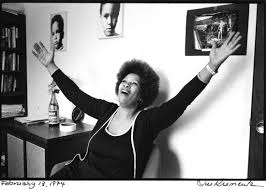 Atkinson, Yvonne. "Language That Bears Witness:  The Black English Oral Tradition In the Works of Toni Morrison." The Aesthetics of Toni Morrison. Ed. Marc Conner. The Aesthetics of Toni.  Jackson, Miss.: University Press of Mississippi, 2000.
Beavers, Herman. Geography and the Political Imaginary in the Novels of Toni Morrison.  Palgrave Macmillan, 2018. This book examines Toni Morrison's fiction as a sustained effort to challenge the dominant narratives produced in the white supremacist political imaginary and conceptualize a more inclusive political imaginary in which black bodies are valued.
Baraka, Amiri.  Black Music. New York: Apollo, 1968. -- Blues People: Negro Music in White America. New York:  William Morrow, 1963.
Berliner, Paul. Thinking in Jazz: The Infinite Art of Improvisation. Chicago Studies in Ethnomusicology Series, 1996. University of Chicago.
Burnim, Mellonee V. and Maultsby, Portia K., editors.  African American Music: An Introduction. New York: Routledge, 2006.
Denard, Carolyn.  "The Long, High Gaze:  The Mythical Consciousness of Toni Morrison and William Faulkner." Unflinching Gaze:  Morrison and Faulkner Re-Envisioned.  Ed. Carol Kolmerten, et. al. Jackson: University Press of Mississippi, 1997.  17-30.
Gates, Henry Louis Jr. Figures in Black: Words, Signs, and the 'Racial' Self. New York: Oxford University Press, 1987. --The Signifying Monkey: A Theory of African American Literary Creation. New York:  Oxford University Press, 1988.
Hogan, Patrick. Affective Narratology: The Emotional Structure of Stories. Lincoln: University of Nebraska Press, 2011.  --- What Literature Teaches Us About Emotion. Studies in Emotion and Social Interaction Series, Eds. Keith Oatelyand Anthony Manstead. New York:  Oxford University Press, 2014.
Jackson, Travis.  "Jazz Performance as Ritual:  The Blues Aesthetic and the African Diaspora."  The African Diaspora: A Musical Perspective. Ed. Ingrid Monson. New York: Garland Publishing 2000; Routledge, 2003.
Jasmine Griffin, Farah. Who Set You Flowin? The African-American Migration Narrative. Oxford University Press, 1995.  The first sustained study of migration as it is portrayed in African American literature, letters, music, and painting. It identifies the "migration narrative" as a dominant African American cultural tradition. Covering a period from 1923 to 1992.
Jennings, La Vinia Delois. Toni Morrison and the Idea of Africa. Cambridge: University Press, 2008
Jessee. Sharon. "'Tell Me Your Earrings':  Time and the Marvelous in Toni Morrison's Beloved."  Memory, Narrative and Identity: New Essays in Ethnic American Literature, Eds. Amritjit Singh, Joseph T. Skerrett, Jr. & Robert E. Hogan.  Boston:  Northeastern University Press, 1994.  198-211
Madison, D. Soyini. "Rhythm as Modality and Discourse in Daughters of the Dust." This is How We Flow: Rhythm in Black Cultures. Ed. Nelson. Columbia, S.C.: University of South Carolina Press, 1999.  87-97.
McKittrick, Katherine. Demonic Grounds: Black Women and the Cartographies of Struggle. Minneapolis: University of Minnesota Press, 2006.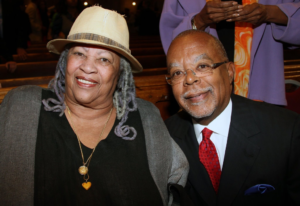 Monson, Ingrid, ed. The African Diaspora: A Musical Perspective. New York: Garland Publishing 2000; Routledge, 2003.
Morrison, Toni. "Memory, Creation, and Writing." Thought 59 (1984) ---"Rootedness: The Ancestor as Foundation."  Black Women Writers (1950-1980): A Critical Foundation. Ed. Mari Evans.  ---"The Site of Memory." Inventing the Truth: The Art and Craft of Memoir. Boston: Houghton-Mifflin, 1987. 103-24.--The Source of Self-Regard: Selected Essays, Speeches and Meditations. Knopf, 2019.
Nussbaum, Martha. Upheavals of Thought: The Intelligence of Emotions. United Kingdom: Cambridge University Press, 2001. Important early work on cognitive emotional experiences. Nussbaum discusses classical works in ways that parallel my discussion of Morrison and Aeschylus.  See also: Patrick Hogan.
O'Meally, Robert.  Lady Day:  The Many Faces of Billie Holiday. New York: Arcade Publishing/Little, Brown & Co., 1991. ---. Editor. The Jazz Cadence of American Culture. New York: Columbia University Press, 1998.---. Brent Hayes Edwards and Farah Jasmine Griffin, Eds. Uptown Conversation: The New Jazz Studies. New York: Columbia University Press, 2004.
Randle, Gloria T. "'Lady Sings The Blues': Toni Morrison and the Jazz/Blues Aesthetic." African American Jazz and Rap:  Social and Philosophical Examinations of Black Expressive Behavior.  Ed. James L. Conyers, Jr.  Jefferson, N.C: McFarland & Co., Inc., 2001. 131-44.
Smitherman, Geneva. Talkin and Testifyn: The Language of Black America. Detroit: Wayne State University Press, 1986.
Taylor-Guthrie, Danille, editor. Conversations with Toni Morrison.  Jackson, Miss.: University Press of Mississippi, 1994. Includes Interviews by Claudia Tate, Nellie McKay, Thomas LeClair.
Wolf, Werner. The Musicalization of Fiction: A Study in the Theory and History of Intermediality. Amsterdam – Atlanta, GA: Editions Rodopi B.V., Internationale Forschungen zur Vergleichended Literaturwissenchaft 35, 1999.
Wall, Cheryl. Worrying the Line: Black Women Writers, Lineage, and Literary Tradition. Chapel Hill: University of North Carolina Press, 2005.