"If there is a book that you want to read, but it hasn't been written yet, you must be the one to write it."--Toni Morrison
Bit by bit, at 124 and in the Clearing, along with others, she had claimed herself. Freeing yourself was one thing; claiming ownership of that freed self was another. --Beloved
"My writing expects, demands, participatory reading . . . It's not just about telling the story; it's about involving the reader." —Toni Morrison
"Places, places are still there. If a house burns down, it's gone, but the place--the picture of it--stays, and not just in my rememory, but out there, in the world." –-Beloved
"Unlike money, unlike vengeance, even unlike justice . . . only writers can translate such trauma [war, forced migration] and turn sorrow into meaning, sharpening the moral imagination."--Toni Morrison
"Oklahoma is Indians, Negroes and God mixed. All the rest is fodder."  —Paradise
In 1926, in Harlem, New York, Langston Hughes published his first volume of poetry, The Weary Blues. And one of the poems in it provides the coda for the summer of 2022's curated blogs:
The rhythm of life
Is a jazz rhythm,
Honey.
The gods are laughing at us.
This is the first stanza of Hughes' "Lennox Avenue, Midnight," and the second-person point of view speaks to readers and listeners directly.  The "gods" may comprise a pantheon of figures from African, Egyptian, Greek, Middle Eastern and other traditions, but the emphasis is African in The Jazz Age sense of the 1920's.
Those gods--lower case-- are having fun, making a jest of us mere mortals.  It is a blues riff on human fallibility, and also an invitation to commiserate with one another and laugh at ourselves in a collective manner.  Here is the full poem, read by a contemporary Harlemite:
Below are some of the choices that represent your suggestions from the Newsletter query I made last month.  They have to do with commiseration, laughter, musicality, and love. Participate in the group nature of Toni Morrison!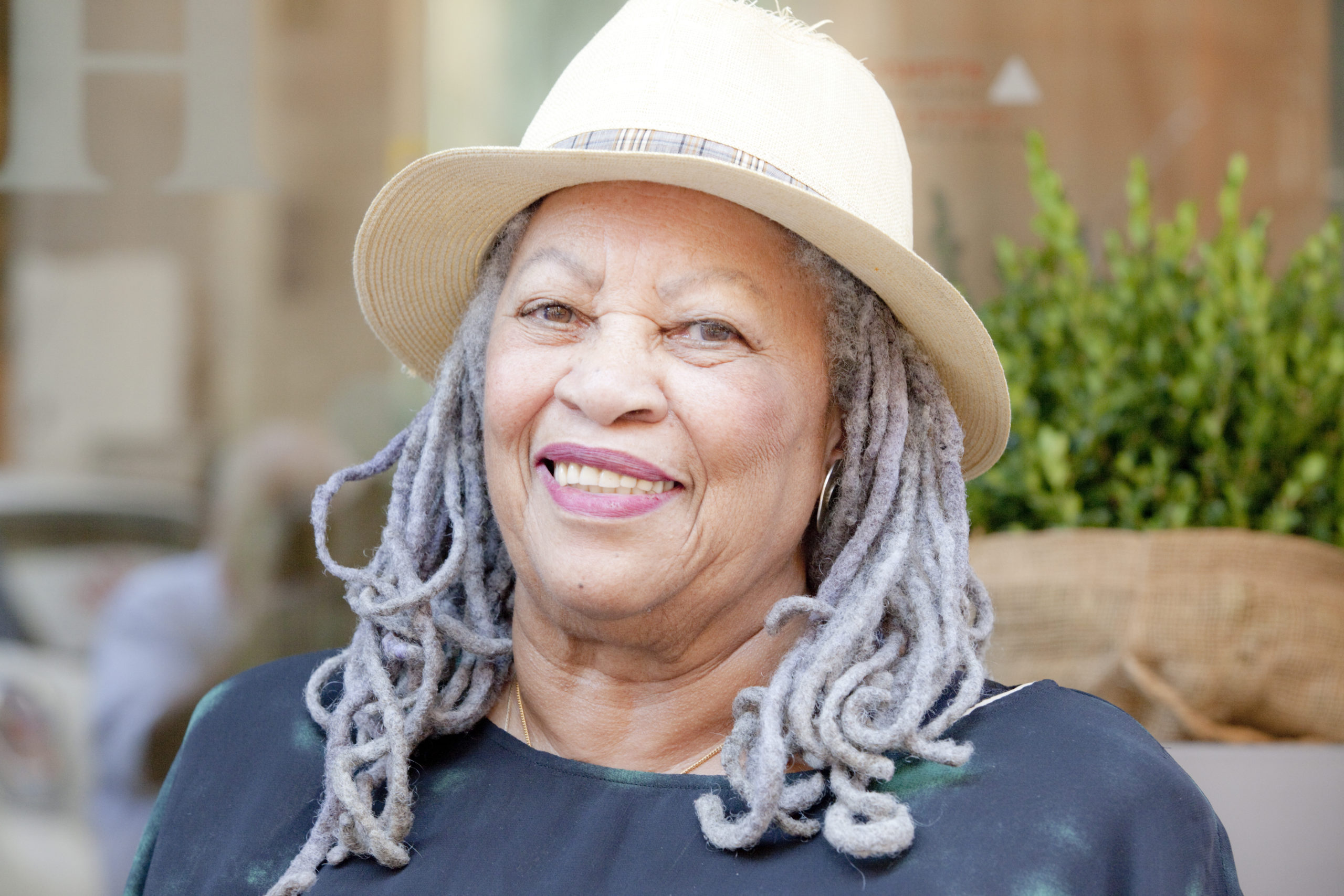 Voice Upon Voice: The Readers of Toni Morrison is a not-for-profit project. See our Support page for a list of relevant non-profits.
The Hearts of the Matter: 6 Pieces for Your Reading Pleasure
"My writing expects, demands, participatory reading . . . It's not just about telling the story; it's about involving the reader."—Interview w/ Claudia Tate. But How does Toni Morrison conceive of her reader's involvement in her work, and why is this so important to her?